3 Things to Check Before You Leave Home This Summer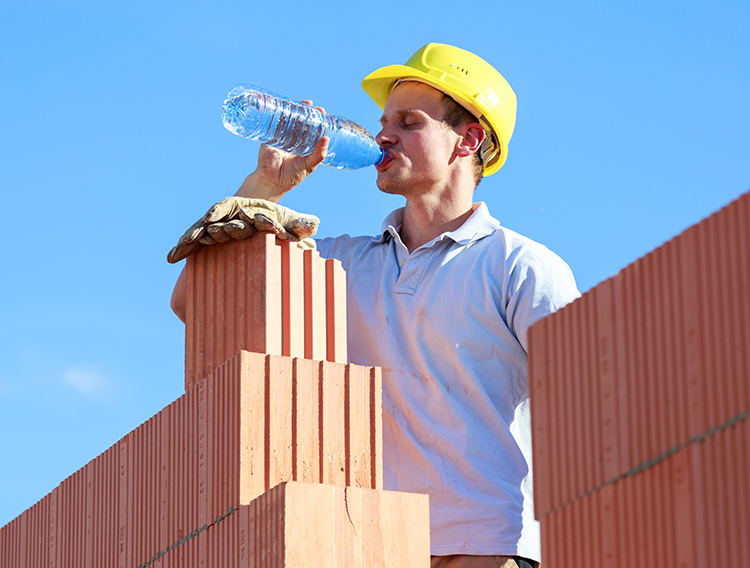 The days are getting longer, temperatures are getting warmer, and the world is in bloom— sure signs that spring is here and summer is just around the corner. These are the months when more time is spent outside, whether it's for work or pleasure, and when we are more exposed to the environment, whether we realize it or not.
As wonderful as it is to spend time out in the fresh air and sunshine again, there are seasonal hazards that need to be considered especially when working outside. Unlike recreational and leisure time outdoors, where you can control your activities, occupational positions are often less flexible, making it more challenging to limit exposure to the elements.
Some common environmental hazards of summer are:
Sun and heat that can result in sunburns, heat stroke, dehydration, etc.

Poor air quality from airborne pollens, allergens and pollutants that can affect breathing.

Extreme weather conditions such as thunderstorms, high winds, hail, tornadoes.

Insect bites from mosquitoes, wasps, bees, hornets, etc.

Plant irritants like poison ivy, poison oak, stinging nettle, thorn brush, etc.
Avoid falling victim to the perils of summer, make sure you are prepared for your day by asking these 3 questions before you step outside:
What's it like out? (Check the weather for the day)

Are there any weather alerts? Heat warnings? Extreme weather warnings such as high winds, thunderstorms, hail, tornadoes?  

Are there air quality alerts for allergens, pollens, smog, smoke?

Are there fronts moving through that will cause a dramatic change in temperature or unstable weather conditions throughout the day?
What should I wear? (Dress appropriately for the weather and the job)

Start with a layer of sunscreen before you get dressed – that way you will ensure you have covered any and all exposed skin and the sunscreen will have plenty of time to absorb before you are in the direct sun.

Wear a hat – preferably with a brim to protect your face. Even if you wear a hard hat on your worksite or work indoors, a hat can be useful during breaks, lunches and travel to and from work.

Consider clothing with SPF, or lightweight long sleeves shirts and long pants to protect you from the sun, insects and vegetation.

Make sure you have the proper personal protective equipment (PPE) for your job.
What do I need? (Be prepared)

Pack a bag with sunscreen, insect repellent, a water bottle, lip balm (with SPF), spare clothes (including an extra hat), a towel, a breathing mask and a first aid kit complete with antihistamines, antibiotic ointment, bandages and an EpiPen.

Reapply sunscreen and insect repellent frequently throughout the day.

Have a good supply of drinking water and hydrate often.

Make sure there is some form of shelter that can provide shade from the sun and protection from extreme weather.

Carry a cell phone for emergencies and weather alerts, watches and warnings.
Getting injured or ill while working outside not only impacts your job, it can affect your life beyond working hours. So make the most of your Summer by identifying potential hazards, taking proper preventative measures and knowing what to do if something happens. Your best defence is a good offence!
Do you have more questions about workplace safety? You can contact us directly, during business hours, using our chat featur, by phone at 1-844-377-9545 or you can reach us by email at [email protected], [email protected], and you can always connect with us on Facebook ,Twitter , or LinkedIn.